Reserve Your Table
Reserve Your Table
We are very excited to be able to open and make your December something special this December while in Tier 2!
Thanks to our neighbouring eateries we always have a food menu on offer to satisfy your needs!
FOOD MENUS
Pizza Face
Choose from meaty, vegetarian and vegan Pizzas and a range of side-dishes!
Yamu Yamu
Choose from Filthy Fries with various toppings, Katsu Curry or Crispy Cauliflower (my fave!)
Floral Cafe
Saturday Boozy Brunch - 11am til 1pm
- Choose from a Full English Breakfast (Vegan and Vegetarian Options)...and make it special with a glass of prosecco or Breakfast Daiquiri?
Sunday Roast Dinner - 12 Noon til 2.30pm
Choose from Roast Turkey with all the trimmings or another meat which will be different each week.....top it all off with Christmas Pud and Custard?
Our Aim At The Whisk(e)y Rooms
For us, this is simple. Visiting The Whisk(e)y Rooms should be an experience that excites as many senses as possible, even down to the smell when you walk in to the bar should conjure up an old-world, almost prohibition, feeling.
We will ensure an excellent, relaxed service - with exquisite drinks to match!
OUR DRINKS MENU - Alcoholic and Non-alcoholic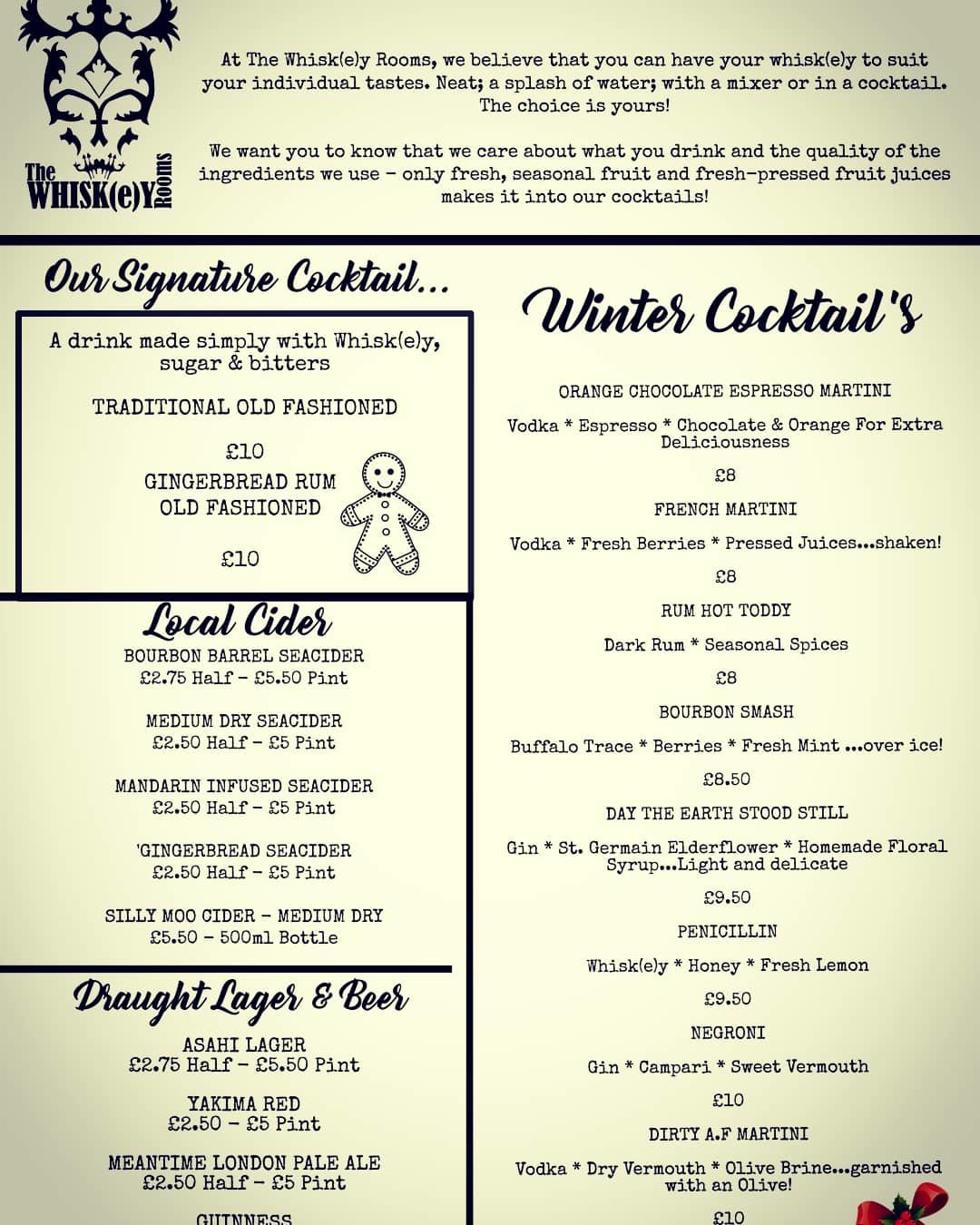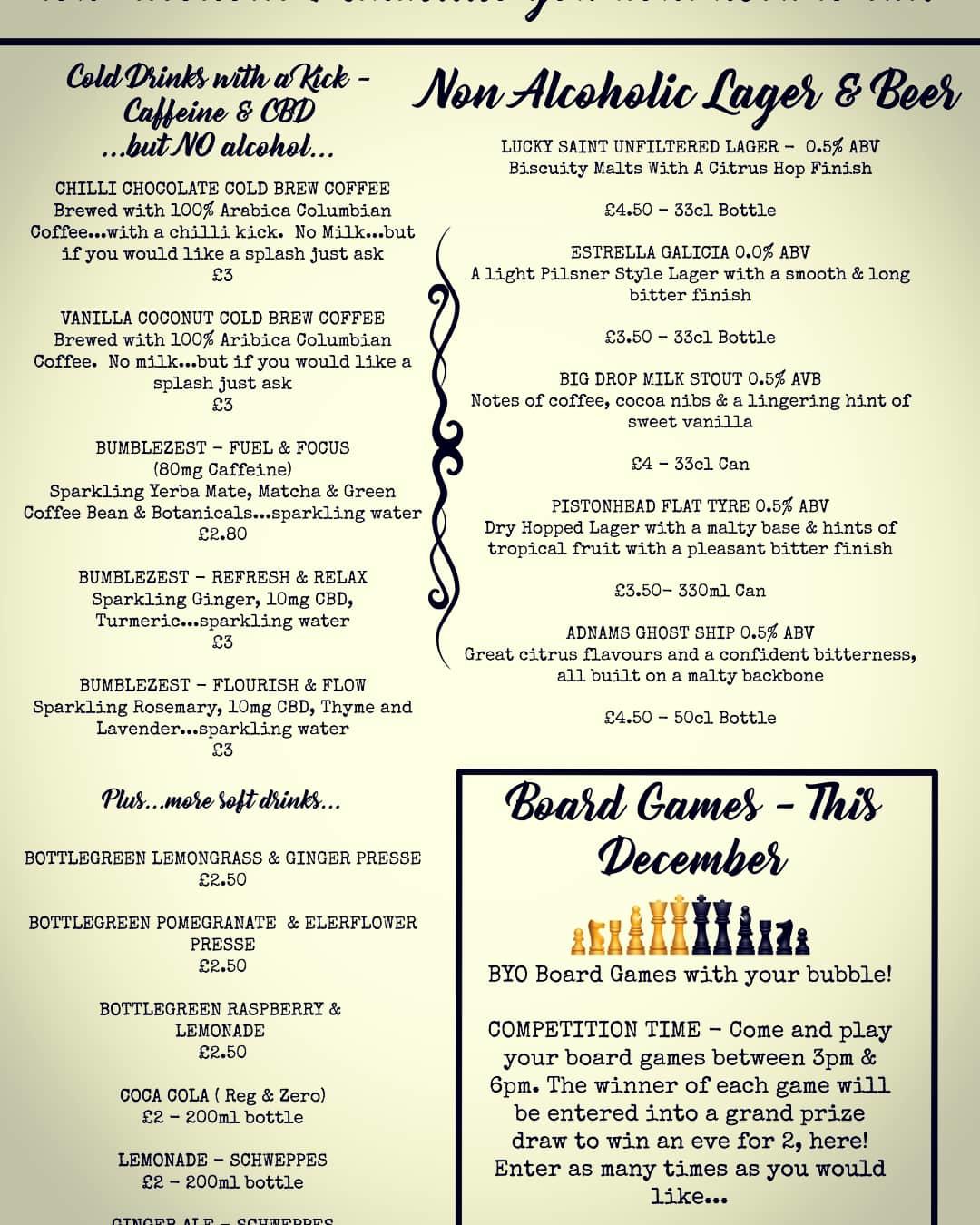 To Reserve a Table...
Email: whiskeyroomsworthing@gmail.com
Let us know what date and time you would like to join us, and how many are in your party.
We will then take it from there!