CHEESE & BISCUITS W/ LOCAL CHUTNEY | Next Home Delivery: Friday 12th March between 5.30pm & 7.30pm
CHEESE & BISCUITS W/ LOCAL CHUTNEY | Next Home Delivery: Friday 12th March between 5.30pm & 7.30pm
Here at The Whisk(e)y Rooms...we love cheese!
We already use the delicious & creamy Black Cow Vodka in our cocktails. But now, we bring you their delicious rich cheese, too!
Included in your Nibble Box:
* A 200g Truckle of Black Cow Cheese
* A box of Peter's Yard Sourdough Crackers
* 2 Mini Jars of Auntie Val's Pickle (Made In Pulborough)
* 2 Mini Jars of Auntie Val's Sussex Spicy Chutney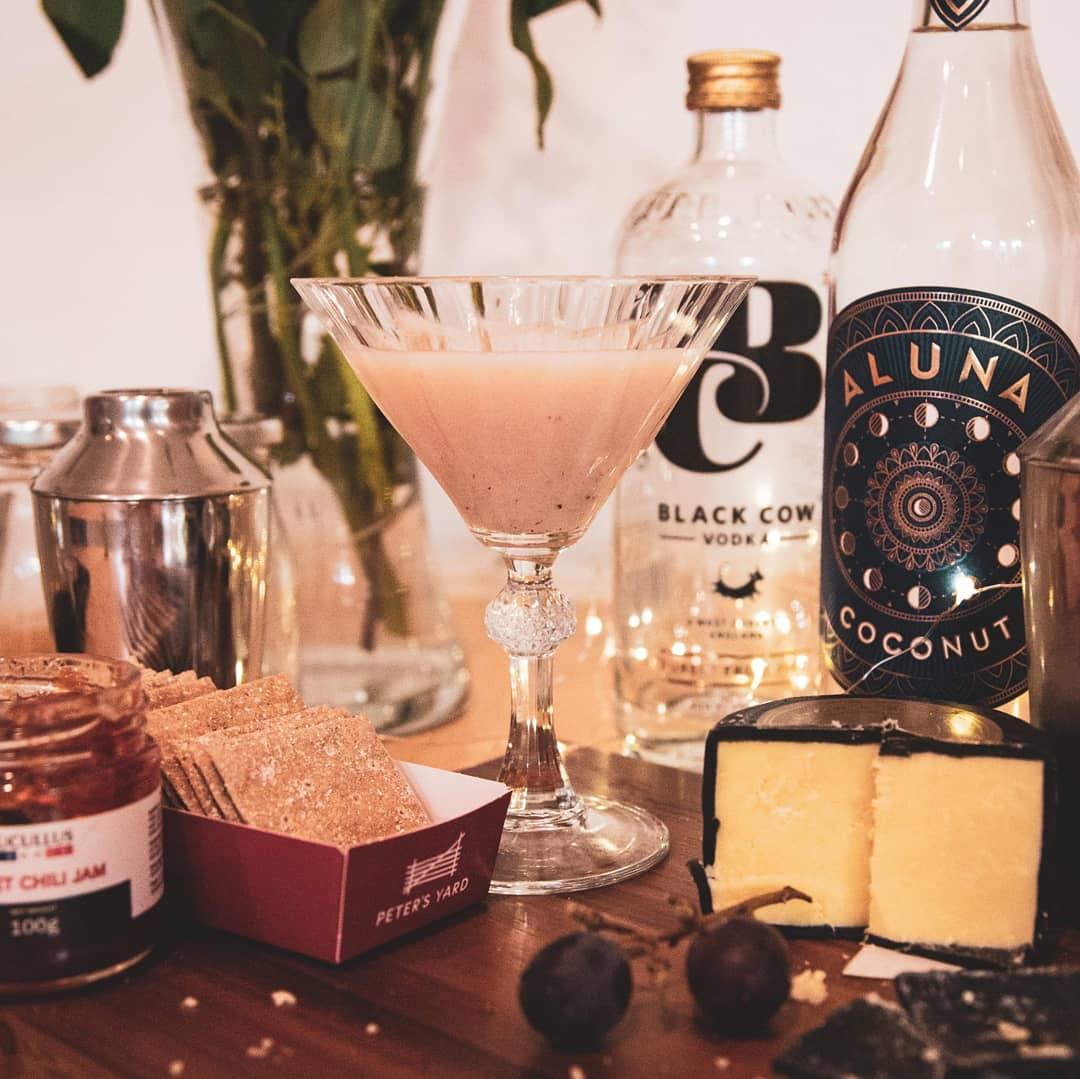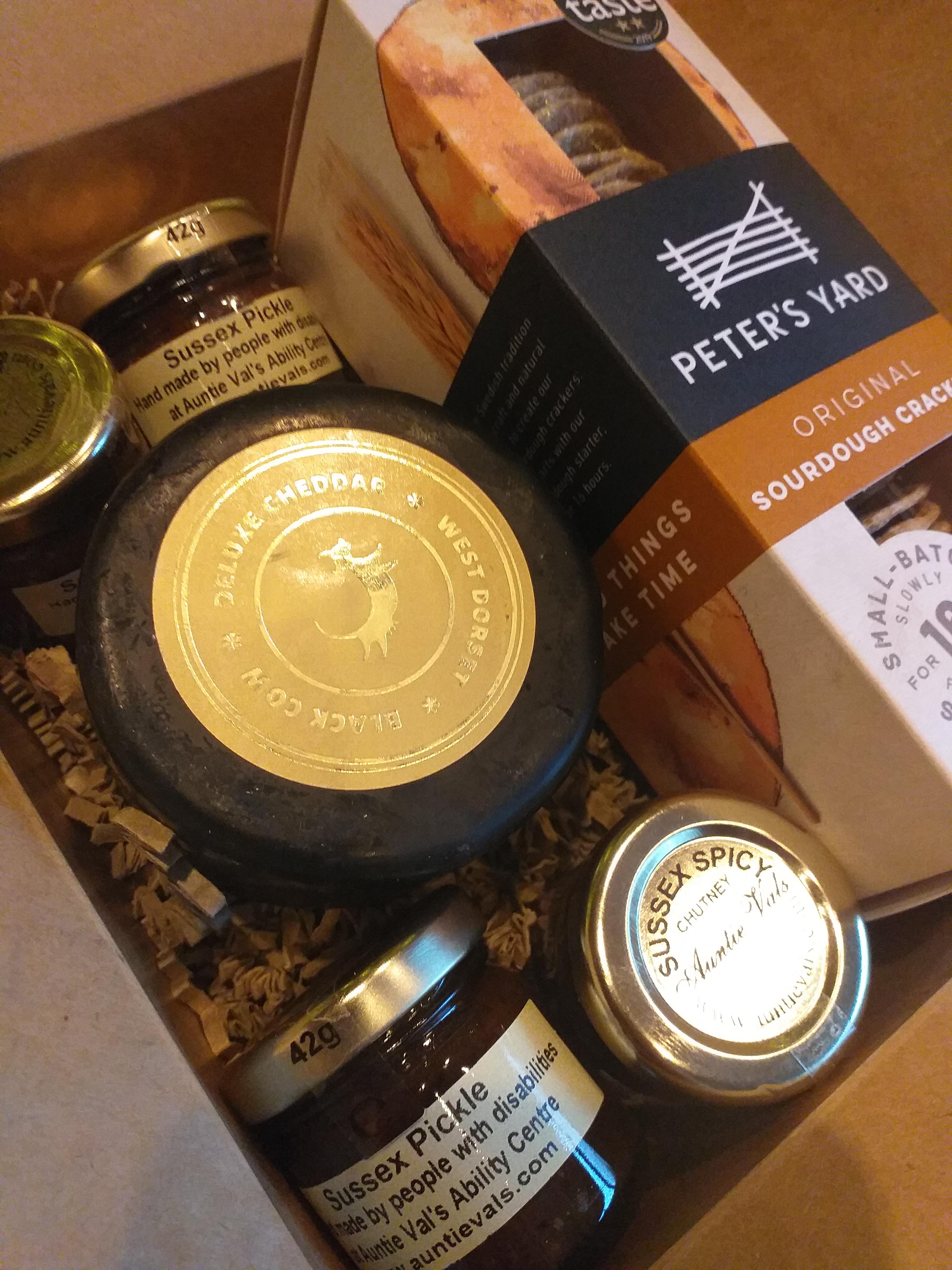 The Cheese
Black Cow Deluxe Cheddar is aged for 12 months in thick black wax, the cheese has an incredibly intense and rich flavour, not to mention a satisfyingly crumbly texture.
At The Whisk(e)y Rooms, we like Black Cow because they decided to use, what was a waste product from making cheese, into their delicious vodka! The curds make their Deluxe Cheddar, and the whey makes their exceptionally smooth Pure Milk Vodka.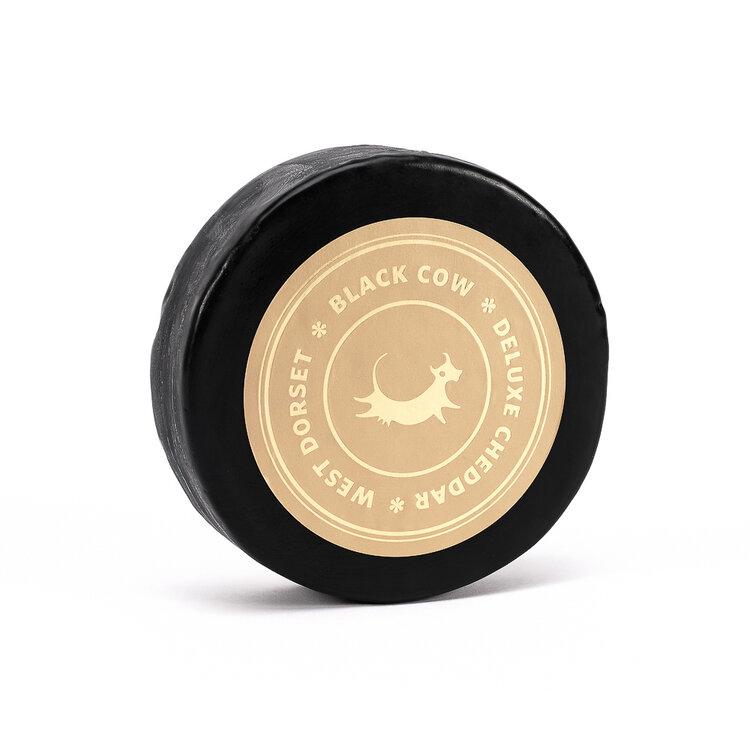 Peter's Yard Sourdough Crackers
These sourdough crackers are made in small batches with Peter's Yard signature sourdough starter, which slowly ferments for 16 hours. They're crafted from natural ingredients including Shipton Mill flour and organic fresh milk.
No artificial colours, flavours or preservatives
Suitable for vegetarians.
Allergen Information
Milk, rye flour, wheat flour (wheat flour, Calcium, Iron, Thiamin, Niacin), sourdough 12% (rye flour, water), wholemeal wheat flour, honey, salt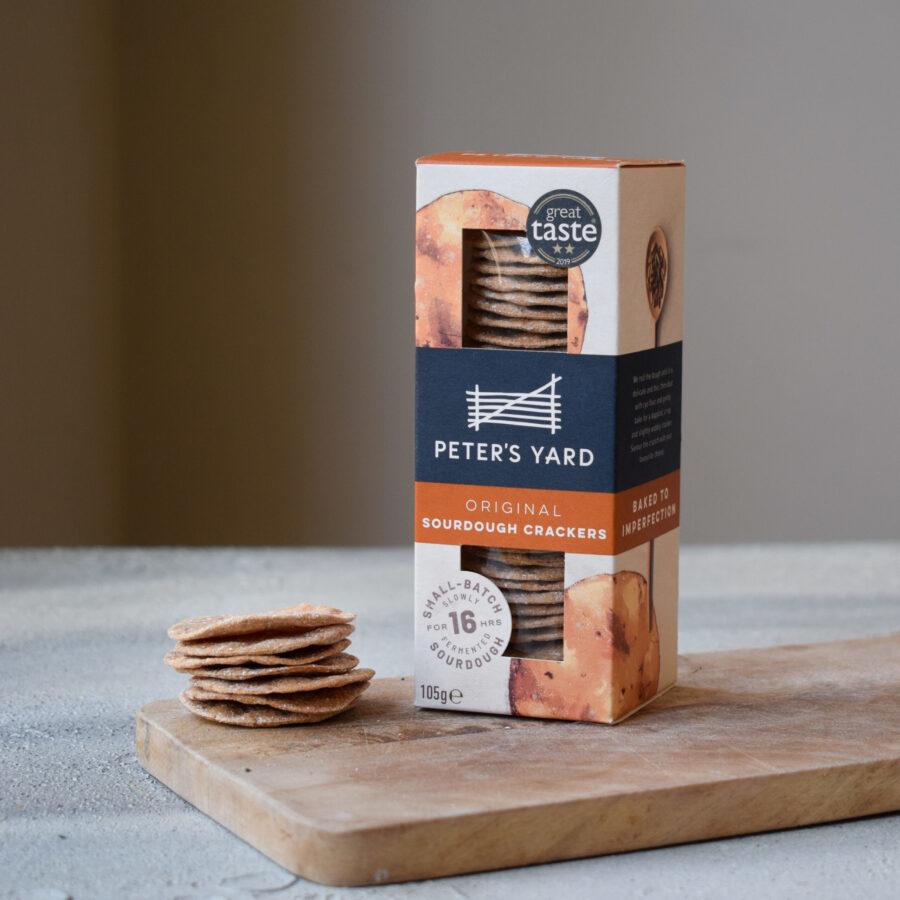 Allergies & Food Intolerances
If you have any food allergies or intolerances, please get in touch with us prior to ordering your Nibble Box to make us aware so we can make any required adjustments to your order.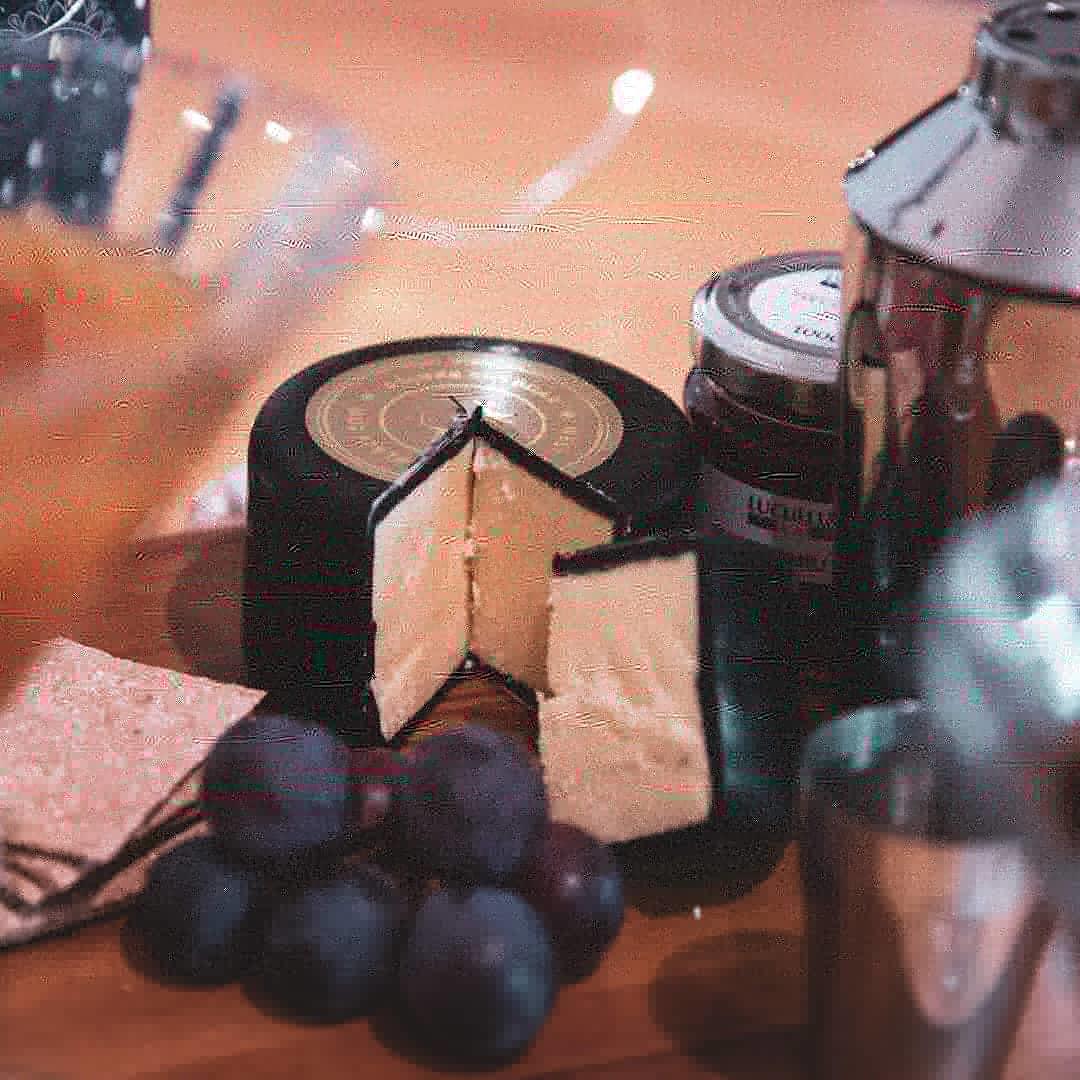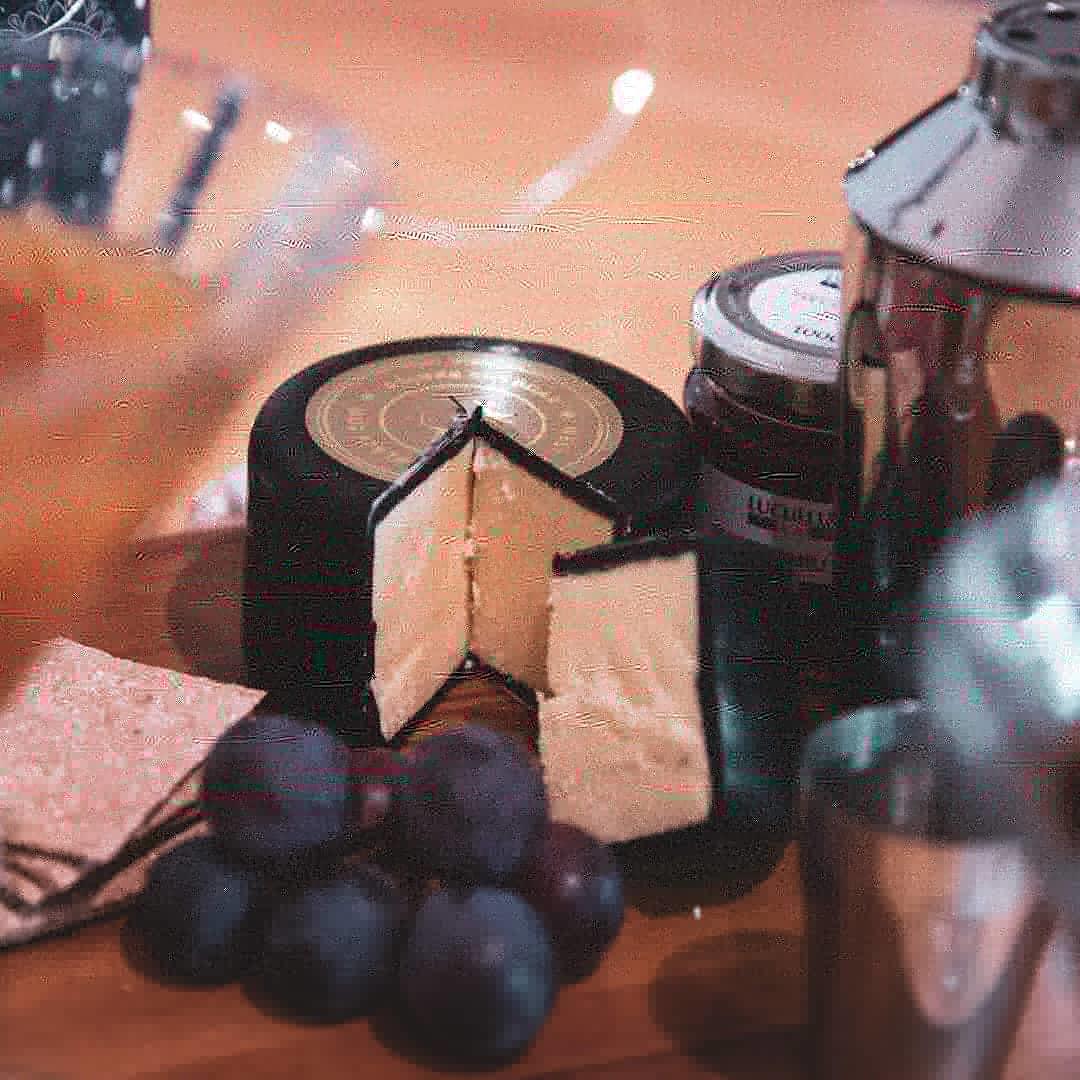 All the delight of our Black Cow Cheese & Biscuits Nibble Box...but with an added 50ml bottle of creamy Black Cow Vodka...NEXT HOME DELIVERY: FRID...
View details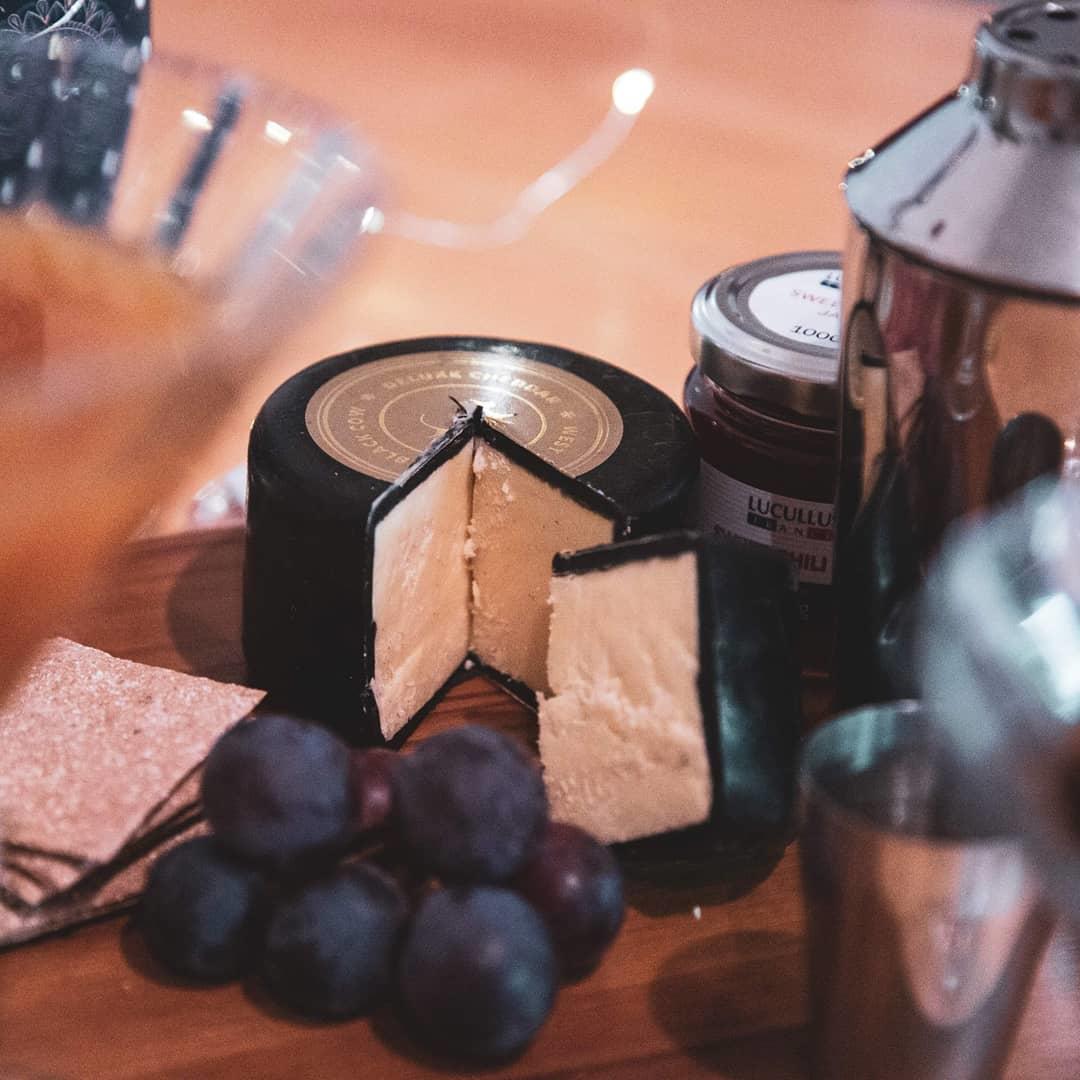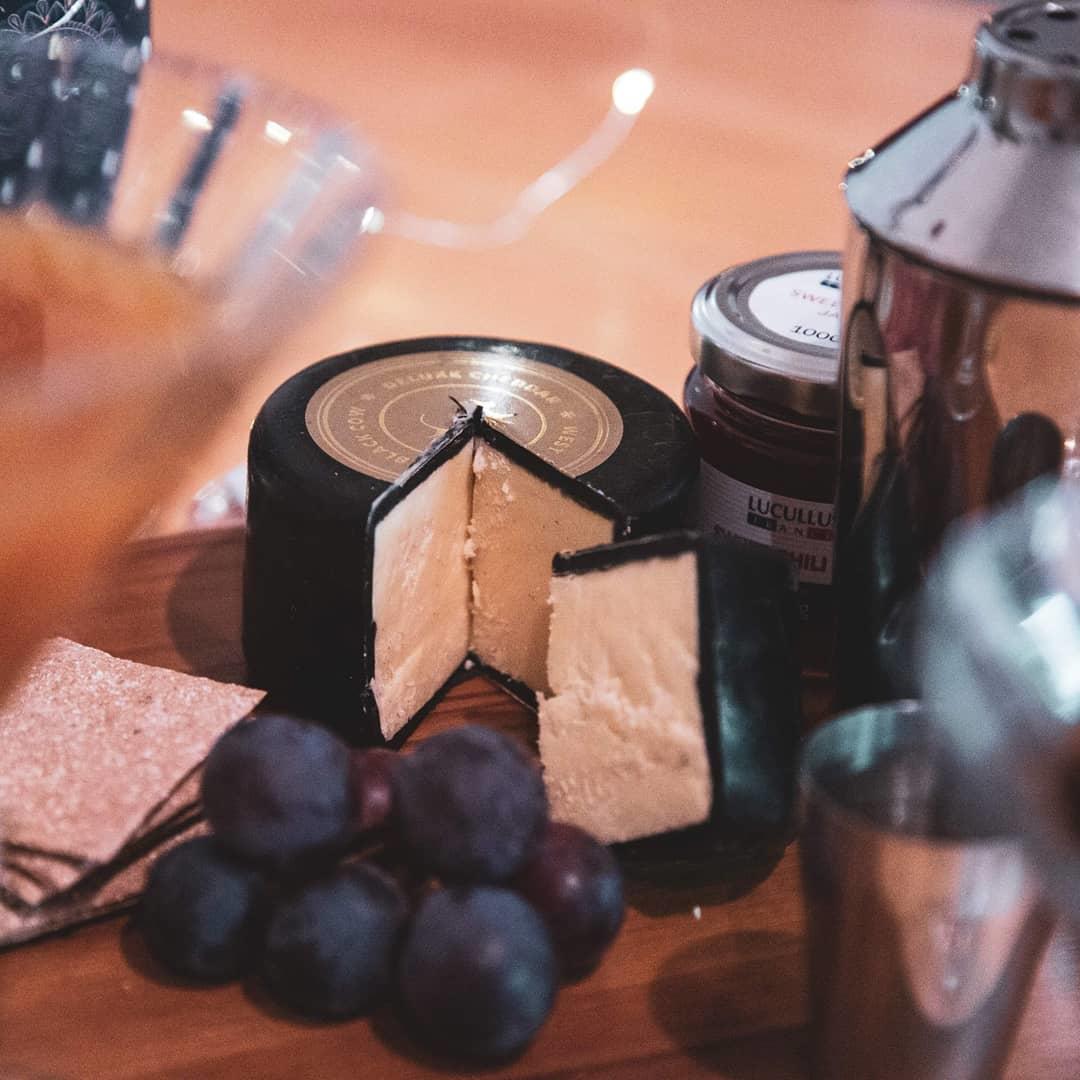 NEXT HOME DELIVERY: Friday 5th March between 5.30pm & 7.30pm
View details